Search
All Publications
Letsekha Mafereka
2022
Land Degradation and soil erosion in the Rangelands are of great concern in Lesotho. They have been the main driving force of downfall of the livelihood of the rural population.
<...
Read More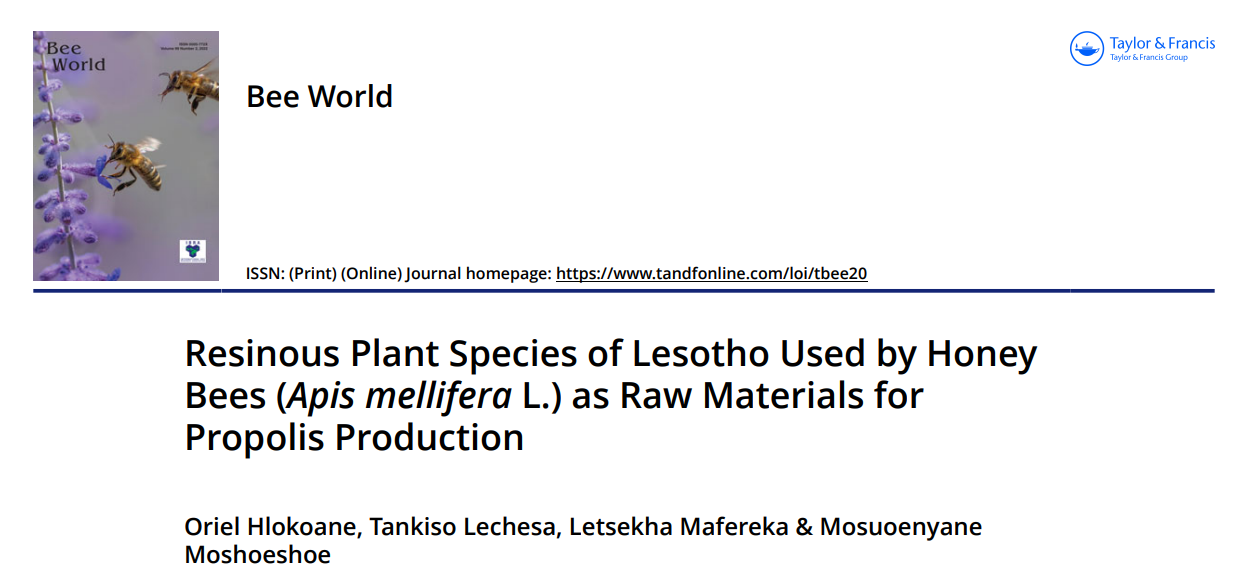 Oriel Hlokoane, Tankiso Lechesa, Letsekha Mafereka, & Mosuoenyane Moshoeshoe
2022
Honey bees (Apis mellifera L.) have the ability to look for and collect resinous substances with antimicrobial properties from a wide variety of plants from the environment they live in (Dezm...
Read More